Cleo
Active

on This Morning
How Cleo Active Works
Cleo Active leg massager is a home use mains operated intermittent pneumatic pressure device that uses air compression massage boots to provide a soothing lower leg and foot massage in just 20 minutes.
Cleo Active is an affordable way of achieving an effective and stimulating leg massage in the comfort of your own home; NO EFFORT REQUIRED.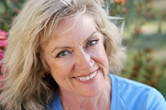 Our
HAPPY Customers
"Wow! my legs were very swollen and I had cramps nightly. I've been using this for just 7 days and can already feel the benefits. I can see my ankles, have had no cramps and my legs feel fresh… Overall fantastic experience; I just wish I'd found it years ago"
Anna Ponting
Click here for more reviews
Get Healthy Legs The Easy Way
Easy to operate
Intelligent design
Lightweight & comfortable
Strong & durable
Pre set program & timer
Variable pressure settings
2 size options
Velcro or zip fastening
Click here to find out more…
Cleo Active in the Press
"A device that gives your legs a relaxing massage in 20 mins... highly effective whether you're into sport or have aching legs from your hectic lifestyle."

"Cleo Active provides an excellent way of keeping your legs active and healthy, stimulating the muscles and blood flow to give you healthier, comfortable and more attractive legs."

More About Cleo Active Leg Massager
Cleo Active air compression massage boots are designed to work in the same way as the hospital treatment 'Flowtron'.
Our leg massager works on the principal of bio-feedback pressure; the boots are loose fitting when first put on, and then start to gradually inflate with air until the pressure limit is reached; this happens when full contact is made with the leg. The compression is held for a short period and then slowly released, deflating the boots.
There are a few leg massager devices available for home use, but air compression massage boots are the only ones that directly stimulate the calves and lower legs, as opposed to EMS through the soles of the feet.
This type of direct stimulation is more like a physical 'hands on' massage; with the air pressure movement mimicking the rubbing and kneading you would feel during a session with a masseuse or physiotherapist.
If you're looking for an easy to use, effective leg massager that can provide a soothing and relaxing experience, then try Cleo Active air compression massage boots; our existing customers are extremely happy with the benefits and results.
Click here to place an order now