DURATION FROM 9 MINUTES...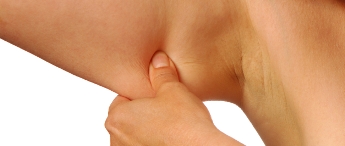 Saggy, loose skin known as 'bingo wings' can be unsightly, uncomfortable and is one of the most common parts of the body that women want to change.
Unfortunately, they develop with age and are often unavoidable for most women, even those who regularly exercise.
Cleo Q upper arm program breaks down the fatty deposits that accumulate in this area, then tones the underlying muscle and reshapes the top of the arm.