Tips to Increase Libido
6 Tips to Increase Your Libido
Do something exciting or daring together – this will activate your nervous system just like it would if you were sexually aroused.
Eat foods that boost circulation such a garlic, chilli and ginger. This will increase blood flow to your sexual organs therefore spicing up your sex life!
Find ways to relax before engaging in sex with your partner as this can help you to achieve orgasms. Being stressed will not only kill the mood, it is likely to make climax more difficult due to added tension and the lack of feel good hormones in your body.
Pelvic floor exercises can tighten vaginal grip and enhance sexual sensations which will intensify your orgasm;this in turn will increase your libido. TIP: Try a pelvic toning device such as

Cleo Discreet

to help you make the most of your pelvic floor muscles.
Try something new – different positions, locations or even role play bring variety to your sex life and the less predictable it is, the more you look forward to it.
Fantasize! - imagining sexual scenarios can increase your desire for sex.
An extra boost for your libido!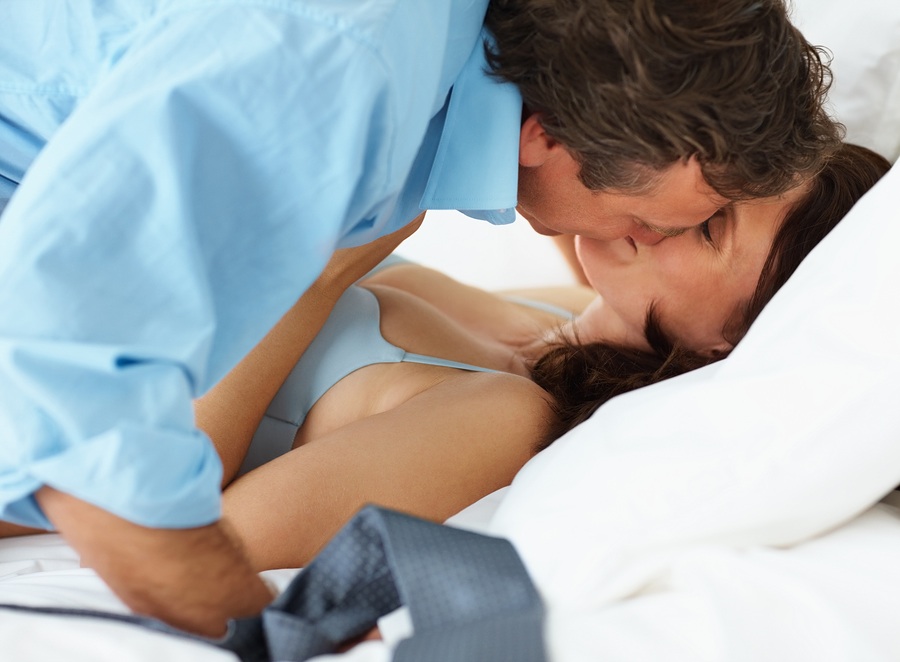 Overwork, stress, tiredness can all take their toll on levels of desire. But if yours are at an all-time low and you need a quick fix, don't despair. Our natural libido boosters can help you on your way to a sexual high.
Cleo's range of vaginal tightening gels can work wonders in the bedroom as an instant pleasure enhancer for both partners; because they heighten sexual sensation and temporarily constrict the vaginal walls, you'll feel almost virginal which will please your partner and give you more satisfaction; women who've used these 100% natural products have given amazing reviews.
Thanks so much ***** Posted by Lena
After having children my sex life really suffered and I was starting to feel less confident & more concerned it wouldn't get back to normal. I came across Viatight by chance and thought the name sounded just what I was looking for. It's really helped me start to enjoy sex again, which has boosted my confidence & made me feel less anxious about it - the staff at Cleo also made me feel at ease and were so understanding.
Great satisfaction ***** Posted by Hannah
I'd recommend this to anyone who wants to get instant tightness, my partner was more amazed than me I think, not that he wasn't satisfied before, it was just better after using Viatight!
For further details about Cleo Libido & Arousal or Vaginal Tightening products visit http://www.club-cleo.com/feminine-care/ Prices start from just £14.95.
For information about Cleo Discreet Pelvic Floor Toner visit our or visit our Cleo Discreet Information Page. Alternatively, call 0871 2211340 to speak to one of our specialists who will be more than happy to help.
Follow us on Facebook, Twitter or Pinterest for regular news and exclusive offers.