Facial serum; the ingredient your skin care regime has been lacking …
Once upon a time, a half-dried make up wipe at three in the morning, a splash of water on the face in the shower and (if I'd really got myself together) some cheap moisturiser once a day was sufficient for a naïve youth who cared more about the lifestyle than quality of life.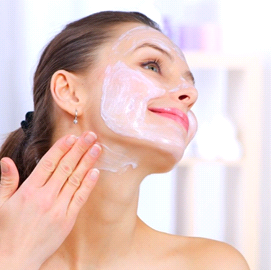 These days, I've got my head screwed on (a little)! My greatest ethos is to love the skin you are in… but that doesn't mean you can't make the skin you have a lot more loveable! You only get one body, and thus taking care of it is paramount for a healthy lifestyle and appearance.
My night time skincare routine now consists of: removing make up with a cleanser, washing my face (sometimes with an exfoliating wash), toner or micellar water to remove any excess dirt in my pores and a good moisturising cream to keep the skin hydrated through the night (of which Cleo's Nourishing EGF crème is just fabulous for, available HERE.)
However, recently I have unlocked the astounding benefits of facial serums; something that is fairly undiscovered by most women. And you can be forgiven for not being quite too sure on what a serum actually is, nor its purpose. Until of late, I presumed facial serums were some sort of oily moisturiser/gel combo and thought little more of it. Certainly not something I would class as an 'everyday essential.' In fact, I had a fear that because I thought serums were so oily, they would cause breakouts.
Conversely, serums are crucial for intensely treating and nourishing the skin - its like a healthy diet for the face, feeding it the right ingredients. It is to be applied post cleansing, pre-moisturising, with the purpose of delivering active ingredients directly in to the epidermis (hence why the moisturiser has to go on top so it isn't blocking your skin.)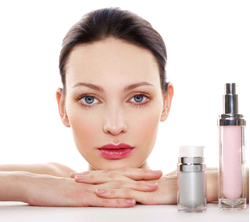 Serum is designed with this prerogative in mind, as it is made up of smaller molecules which can penetrate deep into the skin, delivering a very high concentration of active ingredients. These properties make serums perfect for targeting specific skincare concerns, such as wrinkles or scarring. The nourishing ingredients are instantly penetrated in to the epidermis, for a serious beauty kick that you can't get from any other skin care product. You are literally feeding your skin healthy ingredients.
At Cleo, we sell luxury European skincare brand PostQuam exclusively in the UK, giving our customers access to high quality, professional formula skin care, in addition to our own.
PostQuam have just released a revolutionary range of skin serums, and surprise surprise, Cleo has got our hands on them, just for YOU! There are 6 serums in the PostQuam MEDSKIN range, each with their own active ingredients for targeted facial care, all for a delicious price of £14.95 for 30ml.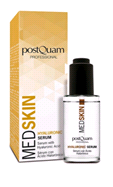 MEDSKIN Biological Hyaluronic Anti-Wrinkle Serum : An intensive anti-ageing serum which uses a combination of high and low weight hyaluronic acid molecules. The hyaluronic acid of high molecular weight acts on the surface, forming a protective layer and preventing trans-epidermal water loss due to possessing film-forming ability. The hyaluronic acid of low molecular weight is able to penetrate into the skin, where due to its ability to swell to retain water molecules, fills wrinkles and has a tightening effect. Available HERE.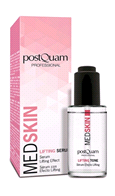 MEDSKIN Biological Anti-Oxidant Lifting Effect Serum: Exerts a tightening effect which visibly smooths the skin, and protects it against oxidative stress, using active ingredients Leontopodium acid and Sorghum juice. Leontopodium acid, obtained from Leontopodium Alpinum cass, has a high antioxidant capacity, preventing oxydative damage. Sorghum juice is an asset which reduces trans-epidermal water loss, causing an effect of 'instant lifting' to improve firmness and elasticity. Available HERE.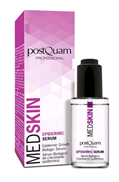 MEDSKIN Biological Epidermic Growth Serum: An alternate anti-aging serum, which stimulates cell regeneration and reduces vertical wrinkles, using active ingredient Swertia Chirata extract. This new anti-aging active ingredient of plant origin improves the regenerative capacity of the skin reducting wrinkles and improving the overall appearance of mature skin. Available HERE.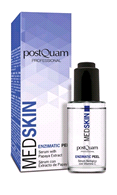 MEDSKIN Biological Papaya Extract Enzimatic Peel Serum : A peeling enzyme which digests the dead cells of the epidermis, whilst also stimulating cell regeneration and hydrating the skin using active ingredient Bacillus Ferment. With it's proteolytic activity, Bacillus Ferment eliminates the dead cells of the epidermis, promoting cellular renewal, giving radiant skin. Available HERE.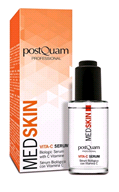 MEDSKIN Biological Vitamin C Illuminating Serum : An antioxidant and illuminating serum which, due to its stabilised vitamin C, prevents premature aging of cells, evens the tone and promotes collagen synthesis. Stabilized Vitamin C prevents premature aging by acting as an antioxidant, evening skin tone and promoting collagen synthesis. Available HERE.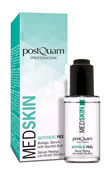 MEDSKIN Biological Glycolic Peeling Serum: A serum which offers chemical peeling based on glycolic acid which removes dead skin cells and promotes their renewal leaving smooth and velvety skin. Suitable for treatments against skin aging, pigmented lesions and acne scars. Glycolic acid helps the fine scales of dead cells loosen. This 'micro-peeling' gives the facial skin a youthful and healthy appearance. Available HERE.
Serum truly is exactly what your skin care regime has been missing. It's not a want, it's a need! Treat yourself to this affordable essential today!